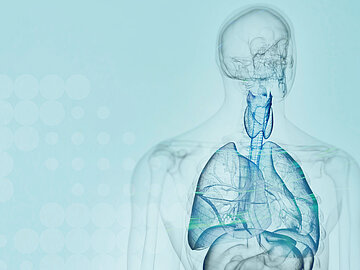 Making drug therapies patient-friendly

Drug Delivery


Not only demographic change is creating major challenges for patient care. The number of chronic illnesses is also steadily growing along with an increasingly aging population.

At the same time, cost pressure in the healthcare sector is rising. As a result, drug therapies are being shifted to the home setting more and more. This means patient-friendly solutions play a particularly important role in drug delivery systems in the home-care sector.
RAUMEDIC – Your experienced partner for drug delivery

Whether developing new products for pharmaceutical companies or for medium-sized drug makers: When it comes to producing systems for the reliable dosage of drugs, we have the experience. Through our involvement in many projects with well-known industry players, we've not only produced innovative packaging solutions, but also developed pharmaceutical components, application aids and delivery systems: especially for oral, subcutaneous and intravenous drugs no matter whether in liquid, powder or granulated form.
Our customers appreciate the wide range of possibilities we can offer them for executing new ideas. A broad spectrum of processing technologies for medical-grade plastics coupled with know-how in the design of pharmaceutical automation lines opens up definite prospects for you, too.
Market-oriented product development
To ensure your products are ready for market quickly, we closely examine your requirements starting in the predevelopment phase. In this step, we check to see that the conditions for series production are in place. Where necessary, we'll make design optimizations and, if desired, implement them in an initial prototype.
Custom formulations
Our material experts will assist you with the selection of suitable polymers. After all, we want to produce long-term, durable systems that offer drug tolerability and optimal processing.
Certified standards
We ensure the necessary process safety throughout the product development process. During production, we comply with the international primary packaging standard (DIN EN ISO 15378) and the principles of Good Manufacturing Practice (GMP); this is corroborated by audits from many major pharmaceutical companies.
The RAUMEDIC portfolio for drug delivery

Learn more about our portfolio for drug delivery solutions with these examples. Get to know some of the special aspects of product manufacturing and development and see the unique features of each solution for yourself.
Disposables for drug pumps
Today's drug pumps control the supply of vital insulin for the treatment of diabetes. And the number of drugs approved for self-medication continues to rise. This has led to more and more application systems coming to market that allow patients to administer pharmaceuticals themselves over a longer period of time.
Requirements for the devices are growing accordingly: They need to be smaller and smaller, have sufficiently large drug reservoirs, be easy to use and work reliably in the home setting. We know what's essential when it comes to the production and assembly of elementary subassemblies for patch and infusion pumps.
Drug channels with siliconized hypodermic needles for reduced pain

Drug reservoirs with syringe and sealing plugs made of medical-grade silicone (LSR) for optimum gliding force and leak tightness

Pump housing with vial adapter for drug absorption

Superior leak tightness thanks to a wide range of material combinations using 2-component injection molding

Extensive leakage tightness and flow tests for maximum product safety

Functionality check by means of 100% inline function tests

High degree of automation for constant, reproducible results

Packaging and sterilization
Drug channels
As component of drug pumps, the drug channel – also known as the fluidic outlet – serves an important interface function: It transports the liquid pharmaceutical from the reservoir into the human body.
Drug-compatible, coextruded micro-tubing with inert inner layer

Reduced pain for the patient thanks to siliconized hypodermic needle and soft cannula remaining in the body

Designed for low dead volumes

Thermoplastic and silicone injection-molded components adapted to the drive technology and plunge system

Extensive leak tightness and flow tests

Individual packaging concept and sterilization
Medications can only be fully effective when dosed precisely and taken completely. Patients may develop resistance to an underdosage of antibiotics, for example. Overdosage can lead to drug poisoning.
This means delivery of the exact effective dose plays a key role in the success of drug therapies. To ensure patients correctly take their medicines at home, precise, user-friendly dosing systems are being used more and more.
Liquid dosing device
Specifically for oral drug application in children and elderly patients
Latching element prevents under- and overdosing
For precise dosing of liquid drugs (1 milliliter/5 milliliter/10 milliliter)
Dosing accuracy adjustable in increments of up to 0.1 ml
Each dosing increment is audible thanks to the click feature
Pharmaceutical primary packaging
In recent years, the pharmaceutical industry has developed increasingly sensitive drugs for the market. To protect their active ingredients, requirements for pharmaceutical packaging have also increased. Drawing on our broad expertise in materials and processes, we have developed individual packaging solutions tailored to your drug.
We are also the ideal partner when you want to make it more difficult for others to counterfeit your products: Not only can product piracy cause substantial financial damages for pharmaceutical manufacturers, patients can suffer severe health consequences from counterfeit pharmaceuticals.
Components for primary packaging materials
Cap for medication reservoir
Two-component solution (TPE/PP) with thinner membrane at the piercing point
Safe piercing function without particle formation
Optimum leak tightness thanks to a thicker membrane outer rim
Packaging solutions with counterfeit protection
To make product piracy more difficult, we have developed counterfeit protection concepts for pharmaceutical primary packaging that use some of the following technologies:
Microparticles
UV labeling
Laser marking
RFID technology
Implementation of customer-specific innovations
Would you like to know more about our expertise in drug delivery?

Get in touch