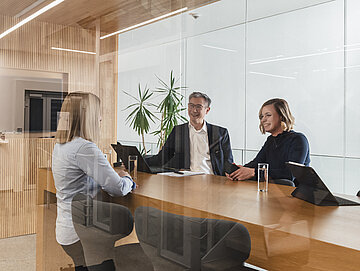 Synergies that Benefit Customers

Supplier Portal – A Strong Team Needs Strong Partners

A good procurement policy is crucial in order to achieve the goals of the company. We attach highest importance on the satisfaction of all business partners. Through individual solutions we want to provide customers with the maximum added-value for their own products. Thanks to strong partners, we are in a position to flexibly approach the wishes of each customer.
We are Always on the Lookout for Reliable Partners and Long-Term Partnerships

As an internationally operating company we require reliable and competitive suppliers. High efficiency, quality, service, ability to supply and reliability are our top priorities.
Since we trust in fair and long-term collaborations we only collaborate with the most reliable partners. Performance, consideration and risk are held in a balanced relationship.
Within our business relationships we always want to continue growing and developing together with our partners. Own processes and cost efficiency must be continually improved, thus ensuring competitiveness.
Direct contact

Get in touch