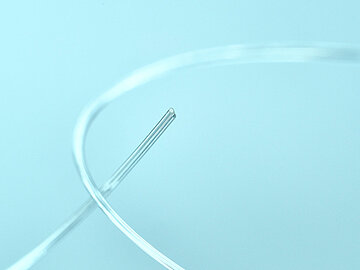 For special medical applications

Multi-lumen tubing and profiles

As an extrusion specialist, we develop and manufacture various extrudates for several special medical applications, in addition to standard tubing. We produce tubing and profiles with up to 12 lumens from almost all common polymer materials.

Depending on customer requirements, we configure multi-lumen tubing for various applications. We tailor the diameter, lumen geometry, material, and lumen count to suit your requirements.

We offer customized designs for multi-lumen tubing and complex multi-lumen profiles. We manufacture all the extrusion dies required in our own die shop.
Advantages of multi-lumen tubing and profiles
Achieving maximum flow rates
Applying different drugs via one access point
Optional stabilization through the use of guidewires
Typical Fields of Application

Tubes for catheters
Tubes for endoscopes
Need support? We're glad to help.

Get in touch