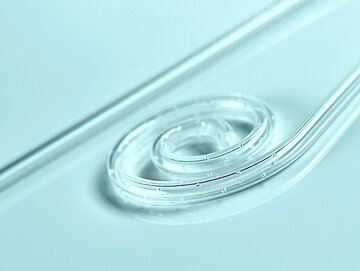 Individualized Perforations – Optimally Tailored to Your Product's Requirements

Perforations in Medical Tubing


If you wish to insert perforations by means of punching technology either into single or multi-lumen tubing, Raumedic is able to realize your ideas. Widely varying punching geometries, such as circular, oval or rectangular holes in different sizes can be produced and specific requirements can be met. Thanks to the variety of technologies at our disposal, an almost unlimited number of options will open up.
What Kind of Punching Tools Do We Apply?
Mechanical cutting dies
Ultrasound cutting devices
Drilling units
Lasers
Together with you we will select the right procedure that is best suited for your product.
Need support? We're glad to help.

Get in touch