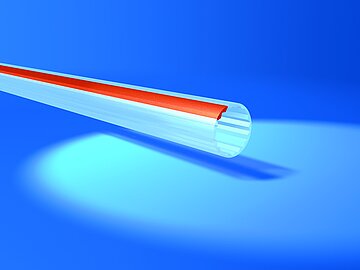 More Safety for Patients With X-ray Contrast Materials

Almost all products that are utilized in the human body must be visible in an X-ray image. Most polymers by nature do not possess enough X-ray contrast. The addition of an X-ray contrast material is therefore required when using polymers in implants.
We produce compounds with X-ray contrast properties for the material classes soft-PVC, PUR, PA, FEP, PTFE, polyolefin and silicone. These are produced and processed from in-house formulations. This ensures maximum compatibility with our products.
In our tubing, contrast materials are utilized in the form of full contrast materials or co-extruded contrast stripes.
Need support? We're glad to help.

Get in touch