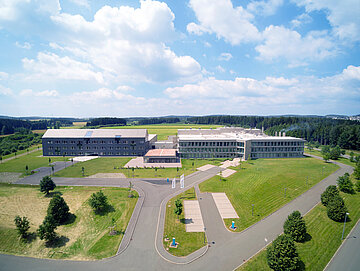 Raumedic AG Executive Board

Stefan Seuferling
Chairman of the Executive Board & Chief Executive Officer
Following various positions with international medical technology companies, Stefan Seuferling joined Raumedic AG in 2018 as Member of the Executive Board. In March 2019, he was appointed Chairman of the Executive Board and Chief Executive Officer (CEO) of Raumedic AG. Since 2022 he is also responsible for Raumedic Inc. as Chairman of the Board of Directors.
Martin Schenkel

Member of the Executive Board & Chief Operating Officer
Martin Schenkel started his Raumedic career in 2004 as a production manager at the Feuchtwangen plant. In 2009, his scope of responsibility expanded to include plant management in Zwönitz and Helmbrechts. Since 2018, the Chief Operating Officer (COO) has also been a member of the Executive Board of Raumedic AG.
Thomas Knechtel

Member of the Executive Board & Chief Technology Officer
Thomas Knechtel joined the company in 2009. Beginning in 2016, he headed the Systems Business Unit. In 2018, he was appointed to the Executive Board, and since 2021 he is CTO of Raumedic AG.
Daniel Seibert
Member of the Executive Board & Chief Financial Officer
CFO Daniel Seibert has been working for Raumedic AG since April 2019. The graduate in business management has about 30 years of professional experience, which he has acquired in medium-sized companies as well as in international corporations.