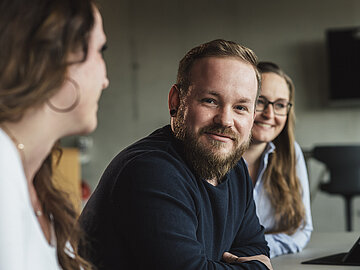 RAUMEDIC – Your Career Partner for the Future

Dates for events and trade fairs


Would you like to learn more about us? Then get to know us in person! You will meet our contact persons from the Human Resources department at the following events.
Current Vacancies

You will find all current vacancies at RAUMEDIC AG on our online job portal.
Do you have any other questions?

Questions about a vacancy, your application documents, or the application process? Then do not hesitate to contact us!
Raumedic AG
Hermann-Staudinger-Straße 2
95233 Helmbrechts
Phone +49 92 52 359-0