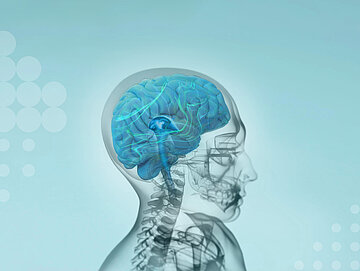 DATALOGGER and EASY logO for Neuromonitoring
An eye on key vital functions at all times

In neurocritical or neurointensive care, the monitoring of the physiological vital functions of patients plays a central role. The DATALOGGER devices from RAUMEDIC are the comprehensive monitoring solution for this. They enable the display and long-term storage of the measured intracranial pressure (ICP), intracranial temperature (ICT), oxygen partial pressure (ptiO2) and, optionally, telemetric ICP measurement (ICPT).
Data storage and analysis with MPR 1 DATALOGGER

In addition to its traditional use as a monitoring system, the MPR 1 DATALOGGER is also the data carrier in telemetric applications.
ICP and temperature are recorded and displayed during the wired measurement, and ICP during the wireless, telemetric measurement. The MPR 1 DATALOGGER stores the values in the device and allows a comprehensive analysis.
Expansion to include oxygen partial pressure with MPR2 logO DATALOGGER

In addition to the ICP and temperature, the MPR2 logO DATALOGGER also records and stores oxygen partial pressure.
Both DATALOGGER versions have various screen modes to display curve and trend graphs, among other things, as well as a USB interface. In addition, the measured values can be transferred to the patient monitor via two analog outputs.
Visualization with EASY logO

The EASY logO can be used for the pure display of ICP data, temperature and oxygen partial pressure. It is not possible to store the measured values in the device, but the data can be transferred to the patient monitor.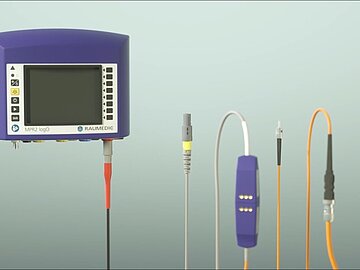 Accessories

RAUMEDIC provides the complete range of cable accessories for transferring the measured pressure values (ICP and oxygen partial pressure) to the patient monitor in the hospital.
With the proprietary RAUMED DataView software, parameters stored in the DATALOGGER can be visualized and archived on the PC.
Users of the ICM+ software also benefit from direct PC transfer of the parameters captured with the MPR 1 DATALOGGER and MPR2 logO DATALOGGER.
The new generation of data visualization and storage

In addition to the DATALOGGER products, RAUMEDIC now offers a new generation of neuromonitoring devices: The RAUMED NeuroSmart combines the features of the proven DATALOGGER devices with the latest technology and additional functions.
Brochure

Advanced Neuromonitoring Solutions

The microchip catheter program for diagnostic applications in neurosurgery clinics and practices.
Did we spark your interest?

Get in touch