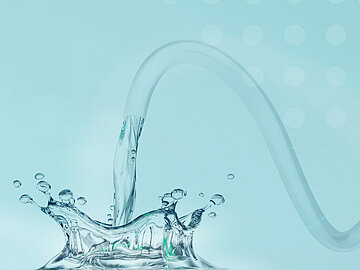 Pharma & Biopharma Tubing

Tubing for Biopharma and Pharma Fluid Handling Applications

Serving Pharma

RAUMEDIC offers reliably safe solutions for fluid handling operations in the pharmaceutical and biopharmaceutical industry.

Our specialized tubing is designed to meet the strenuous demands of fluid handling operations. With a selection of high-quality tubing options, Raumedic is ready to quickly deliver tubings on stock.
Pharma Tubing Portfolio

Fluid handling tubings for your specific application
We understand the requirements for pharma tubing
The pharmaceutical industry prioritizes specific requirements when it comes to fluid handling tubing. These include ensuring biocompatibility to safeguard patient safety and product integrity, chemical compatibility to prevent contamination or interaction with fluids, and sterilizability to withstand various sterilization methods without compromising performance. Compliance with regulatory standards, low extractables and leachables, accurate flow rates, durability, traceability, batch-to-batch consistency, and validation support are also crucial.
Tubing directly from the source
Rely on a pharma tubing manufacturer with more than 70 years of experience
First class products
RAUMEDIC offers high-quality premium tubing for fluid handling pump tubing, providing improved performance and reliable safety.
Made for pharmaceutical applications
Our history of serving pharma has earned us the trust of the pharmaceutical and biopharmaceutical industries as a first class supplier for pharma tubing.
Directly from source
RAUMEDIC is not just a vendor of pharma tubing. We have an in-house materials department, develop our products in-house and manufacture products at five different production sites in three countries.
Purity and cleanliness
RAUMEDIC offers tubing with minimal levels of extractable and leachable substances, safeguarding against the undesired transfer of contaminants to the handled fluids.
Short delivery times
Our highly diversified supply chain and global network of storage facilities and warehouses ensure seamless manufacturing and efficient distribution of our products.
Extensive Portfolio

Various product variations for your specific application
Silicone tubing
The silicone tubing transfers fluids safely inside the biopharmaceutical manufacturing processes and is highly resistant.
Low extractable values
Validation documents contain everything you need to meet the strict pharmaceutical industry requirements
Long-term supply reliability and a secure supply chain, with severeal standard sizes on stock
Optimized surface with Low-Tack, so that less particles can adhere to the tubing
Customized ink-jet printing is possible
Thermoplastic Elastomer (TPE) Tubing
The TPE tubing is designed specifically for your biopharmaceutical applications. It can be heat sealed and welded to maintain sterile conditions.
Accuracy and application safety during assembly processes due to color coding or different color variations
Optimized for cell growth rates, even with the most unfavorable surface-to-volume ratio or in small-scale applications
Co-weldable with many commercially available TPE tubes
First class leachable and extractable profile
Braided Silicone Tubing
This tubing is specifically developed for high pressure applications in the pharmaceutical sector. That means, the tubing offers high levels of pressure- and kink-resistance but stays extremely flexible.
Sterilizable by autoclave, CIP, SIP and gamma radiation processes
Printing on the tubing possible
Only medical grade components used, also for the yarn
Good mechanical strength properties and pressure resistance
Customized development and assembly of transfer systems
Due to the technology portfolio and the fulfilment of the high-quality framework conditions, we are the perfect partner as a "one-stop-shop": We cover both the entire range of pharmaceutical tubing and can assemble it into finished sets.
Complete and Complex Tubing Sets
Experience a streamlined assembly process tailored to your needs. Discover the convenience of Raumedic's comprehensive assembly services for complex tube sets.
Overmolded Tri-Clamps
Discover our advanced pharma tubing solutions: connectors where the adapter mouthpiece is molded onto the end of the tube and can thus be connected by means of a screw clamp with counterpart.
Connectors for Pharma Tubing
Solutions beyond tubing: We serve pharma with our competence in injection moulding – and connectors like Y-connectors, 3-way distributors, and reduction connectors.
Our competences in Injection Molding
Pharma Tubing Portfolio

Download Catalogue

Get an overview of our comprehensive portfolio of Pharma Tubings and find the solution you're looking for.
What tubing for pharma fluid handling does RAUMEDIC offer?
Is pharma tubing on stock?
RAUMEDIC has pharma tubing in stock and ready to ship. Enquire now!
What sizes and dimensions are available?
What is the patented Low Tack surface?
RAUMEDIC's biopharma silicone tubing features the patented Low Tack surface. After the tubing has been extruded, a unique coating is applied to the exterior surface. Benefits include:
Enhanced pumping properties
Lower gliding force
Increased lifespan of tubing due to reduced wear and decreased material abrasion
Fewer impurities
Find out more about Low Tack, here.
Would you like to know more about our expertise in Pharma Fluid Handling?

Get in touch