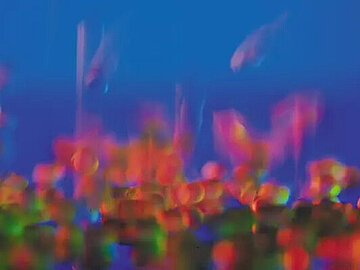 Processing Range

We process all common polymeric thermoplastic materials during extrusion, injection molding and assembly. The class of materials known as thermoplastic elastomers (TPE) are a speciality in the field of engineering plastics.
Advantage of TPE Materials

In contrast to traditional elastomers, which have polymer chains directly linked together, TPE materials miss these permanent connecting points which prevent the melting process.
The advantage of TPE materials is the combination of elastic properties with thermoplastic processability properties.
Depending on the chemical structure, there are basically two different types of TPE materials:
Polymer blends
Block copolymers
The specific properties are achieved by a selective combination of a hard component with a soft phase. In the case of polymer blends these two components are mixed, whereby the hard and the soft component are arranging themselves in different phases. With block copolymers, however, the different segments are combined in a molecular chain.
The hard-soft combinations mentioned above play an outstanding role particularly in the medical technology sector. TPE materials can, as elastic softcomponent for example, be ideally combined with various thermoplastic polymers.
We use TPE materials for a large number of applications. They are best suited for replacing rubber, latex or PVC, and, in soft touch applications for improving the haptics or for the use as sealing elements. Thanks to multi-component technology and special thermoplastic elastomers, sealing elements can be integrated into a component in one processing step without subsequent assembly work.
Good adhesion of TPE is achieved on thermoplastics such as PE, PP, PS, ABS, PC and PA. Other polymer combinations to be used in the areas of medical engineering and pharmaceuticals can be realized at RAUMEDIC for your specific product.
If requested, we can also conduct the necessary material qualifications with regard to normative, toxicological and biological as well as customer-specific requirements.
Need support? We're glad to help.

Get in touch