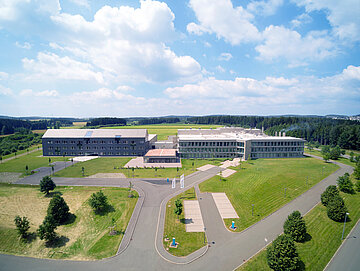 Do You Require a Personal Contact Person?

Contact to our sales offices all over the world

Here you will find the relevant contact details for our distribution employees worldwide.

Tip: Press CTRL+F to faster search for your country in the list. This will then bring up the contact information of the appropriate distribution employee.
Sales Office
Responsibility
Sales Office North America – RAUMEDIC, INC. (Sales Areas USA, Middle America, Mexico, Canada)
235 Broadpointe Drive
Mills River, NC 28759
USA

Phone: +1 828 684 8870
Fax: +1 828 684 8871
Canada
Central America
Mexico
USA
Sales Office Western Europe - RAUMEDIC S.A. (Sales Office Switzerland, Netherlands)
Rte du Petit-Moncor 1a
1752 Villars-sur-Glâne
Switzerland

Phone: +41 26 409 70-40
Fax: +41 26 409 70-49
Netherlands
Switzerland
Sales Office South Europe – RAUMEDIC SRL (Sales Office Italy, Spain, Portugal, Greece, Malta, Cyprus, Slovenia, South America and North Africa)
Via Parini, 1
20900 Monza
Italy

Phone: +39 039 39 00 816
Fax: +39 039 23 02 299
South America
Cyprus
Greece
Italy
Malta
Portugal
Slovenia
Spain
North Africa
Central and East Europe - REHAU Ges.m.b.H. (Sales Areas Egypt, Israel, Austria, East Europe, Turkey, Russia and the Gulf States)
REHAU Gesellschaft m.b.H.
Industriestr. 17
2353 Guntramsdorf Austria

Phone: +43 22 36 246 84-317
Fax: +43 22 36 246 84-166
Other
Austria
Eastern Europe
Russia
Turkey
Iran
Israel
Gulf States
Egypt
Sales Office Northern Europe - RAUMEDIC UK LTD. (Sales Areas Great Britain, Ireland, Sweden, Norway, Denmark, Finland and South Africa)
C-Tric Building, Altnagelvin Hospital Campus
Glenshane Road
Derry/Londonderry, BT47 6SB
Northern Ireland

Phone: +44 28 71611345
Denmark
Finland
Great Britain
Ireland
Norway
Sweden
South Africa
Sales Office France – RAUMEDIC S.A.R.L. (Sales Areas France, Belgium, Luxembourg)
5 rue Alphonse Bouffard Roupé
Parc de l'Oppidium - Bât E
38500 VOIRON France

Phone: +33 476 935 220
Fax: +33 476 935 220
France
Belgium
Luxembourg
Vertriebszentrale Deutschland - RAUMEDIC AG
Gewerbegebiet Dietzenbach Nord
Gallische Straße 2
63128 Dietzenbach

Telefon: +49 60 74 696 51-0



Bewerbungen senden Sie bitte an folgende Adresse:
Hermann-Staudinger-Straße 2, 95233 Helmbrechts
Deutschland
Sales Office Asia/Australia – RAUMEDIC PTE LTD.
(Sales Areas Asia and Australia)
140 Paya Lebar Road #05-09 A-Z Building
SINGAPORE 409015
Phone: +65-6702-2001
Fax: +65-6702-2006
Email: asia@raumedic.com
Asia
China
Japan
Australia